Department of Public Courses is an important teaching branch to develop"five-in-one"talent training system, which is responsible for the teaching and reform of the public courses.
The department is divided into eleven sections, which are section of ideology and politics, sports section, Chinese, mathematics, English, computer, aesthetic education, innovation and Entrepreneurship education, careers guidance, physics and psychological health education. Currently, the curriculum system of public courses has been developing to be more perfect.
We take"focus on development, improve students'overall abilities"as the principle, educational reform as the guide, classroom teaching as grasp, quality and ability cultivation as the core, and emphasize on honest government, teachers'ethics and teaching level, to carry out the college work effectively, laying the foundation for the improvement of talent training quality and students'sustainable development capacity.
Education is the fundamental task for generations to come, and the teacher is crucial for it. So teachers and management are attached great importance. The teachers in the department are high-qualified in every aspects.
The teachers always place people first and make education to the top. The reform in education has been intensified based on the philosophy of"basis & improvement"and have got remarkable results. The college basketball team, volleyball team and football team rank the leading level, the taekwondo team have won many awards in collegiate championships, students came out in front in the Analects competition, and have won many first prizes in oral English competitions.
We focus on the development and make effort to cultivate all-round developed talents based on education principle. All the teaching members of the department keep exploring and work hard to make contributions to the future of students and the development of our college.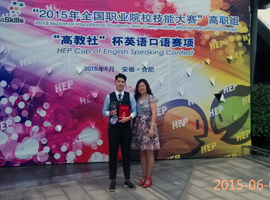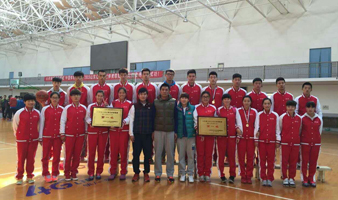 全国大学生英语口语大赛一等奖学生和指导教师 男篮女篮双获"体彩杯"篮球比赛乙组冠军